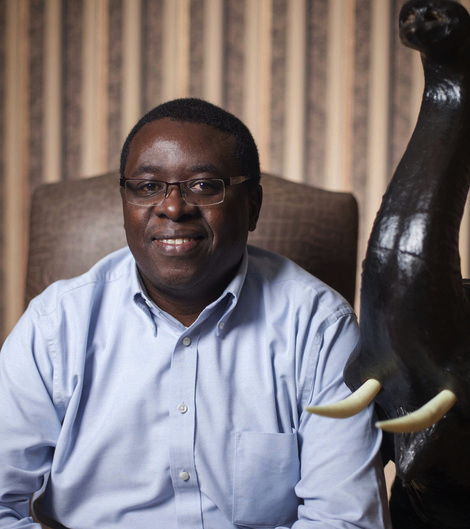 Jean Damascene Nkurunziza
Virtual Financial Officer and International Overachiever
Jean is certainly an overachiever, as he can tell you himself in French, English, or Russian. The story of his self-made success begins in his birthplace, Uganda, and stretches across the ocean to Knoxville, TN. In 1990, he graduated from Kiev Institute of National Economics with a bachelor's degree in Economics, and in 2014, he furthered his education with a bachelor's degree in Accounting from the University of Tennessee. He has over thirteen years of experience in the banking field including eight years as the Director of Banking Operations and Currency Issue Department at the National Bank of Rwanda, and a little over two years at Clayton Bank and Trust. At UT, Jean served as Business Coach and mentor to a group of 25 students teaching them leadership, teamwork, and rational decision making.
Jean has been Drocella Mugorewera's constant companion since they married 24 years ago. It has been his joy to raise their son Patrick and daughter Svetlana together, as well as their three nieces, Olga, Arlette, and Yvette.
He enjoys spending time with family, attending church, and the occasional soccer game.
Jean credits a Napoleon Hill quote as inspiring his success, "If you can't do great things, do small things in a great way."